Home Furnishings:
Tables
We have several table options. We can take local old wood, Douglas Fir butcher-block type slabs, or live edge hardwood slabs and make tables on a wooden structure or a steel structure. We can also make benches to go with the tables.
View the Tables.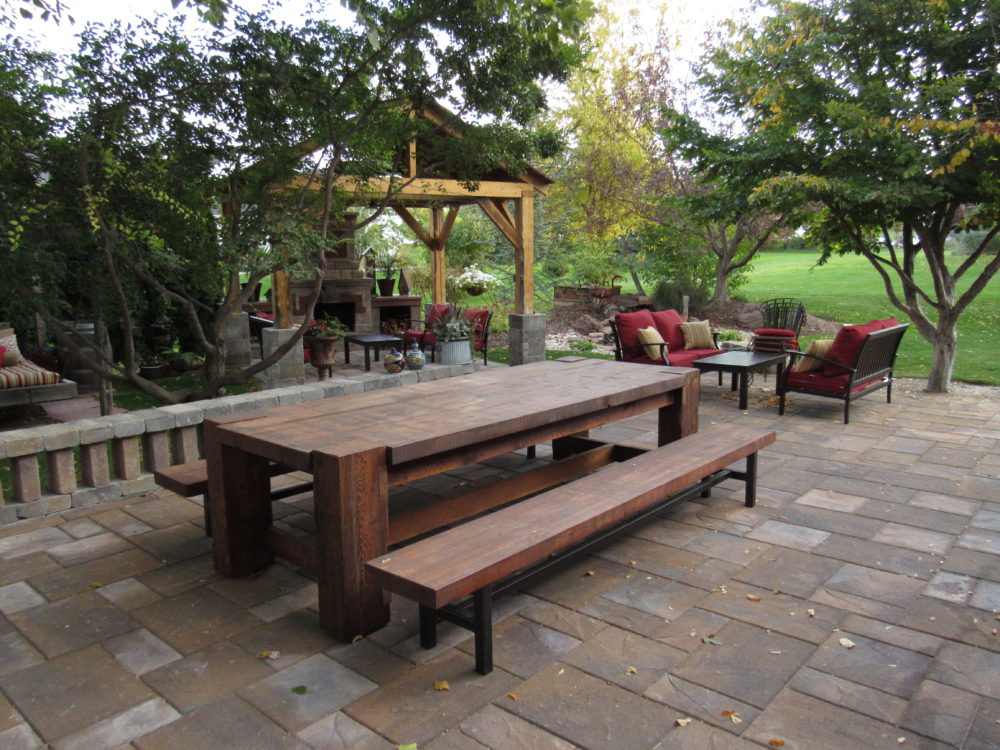 Solid Wood Doors
All of the doors that we make are constructed from solid wood and very sturdy as a result.
View the Doors.
Live Edge Slabs
View our slabs that look amazing as for a dining table, bar top, or Island top.
View the Slabs.
Weathered Boards and Rustic Hemlock
Weathered wood can be used to make wainscoting, ceiling board, exterior siding and more. Most weathered boards are what is salvaged from barns and corrals.
View the Weathered Boards.
Wall Paneling
We have many afordable options for wall paneling that you can use to adorn your walls.
View the Wall Paneling.
Furniture
Our rustic furniture is sturdy and beautiful. We design it to fit and look amazing in your house and fashion it out of quality wood. Give the gift of unique and special furniture to your loved one.
View Furniture.